You can impact your own statistic by Reducing Stress Naturally
Heart disease is the leading cause of death for men and women in the United States. Every year, 1 in 4 deaths are caused by heart disease (American Heart Association).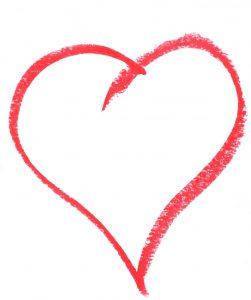 The statistics published by the American Heart Institute are alarming, but you can actively manage your risk by lifestyle choices including 11-Minute Meds (meditations). The AHA reports that:
Heart Disease remains the #1 cause of death in the United States (including Coronary Heart Disease (CHD), high blood pressure, and stroke)
Approximately 114,000 people of the 790,000 people will die from heart attacks in the United States
210,000 people will suffer a recurrent heart attack and 580,000 will have first time heart attacks
With the boomers aging, between 2013 and 2030, medical costs of CHD are projected to rise 100%
February is National Heart Month
The good news is that there is much that according to the American Heart Association heart disease can often be prevented when you make manage your healthy choices.
There has been a sufficient body of research conducted over the past decades to reasonably conclude that practicing meditation may reduce the risk of death by heart disease. One such research study published by the American Heart Association:
The researchers also concluded in this article that "Those practicing meditation also lowered their blood pressure and reported less stress and anger. And the more regularly patients meditated, the greater their survival, said researchers who conducted the study at the Medical College of Wisconsin in Milwaukee."
Less Stress and Anger
Meditation is a simple thing that you can do every day to reduce the risk of heart disease.  One way meditation helps improve your heart health is by improving your heart rate variability (HRV), the naturally occurring beat to beat changes in your heart rate.
Meditation for a Calm Heart is an easy meditation to start with if you are a beginner meditator. There are things "to do" in this meditation that will help keep your mind relaxed and focused on breathing.

Practice the Meditation for a Calm Heart for 11 minutes a day. Keep a journal and briefly note any sensations, your moods, effects on sleep, etc.
Once you get the knack, practice it for 40 days, and see how the meditation has affected your state of ease and calm.
Please share your experience below and leave your comments and ask questions anne@howtorelievestressnaturally.com
If you want to record your HRV, please feel free to share the results. HRV biofeedback sensors and devices are available at HeartMath®.