Stress Relief Product Reviews
What are "Stress Relief" Reviews?
As the founder of HowToRelieveStressNaturally.com, I am committed to seeking out the best products and services designed or intended to relieve stress, anxiety, and stress-induced depression . . . naturally. There are a mountain of

choices when it comes to stress relief products and it can become overwhelming to sort through all copious amounts of product information. Sometimes you can even get lost.
My medical device experience, with products such as FDA Class II  Heart Monitors, involved writing clinical evaluation reports that scrutinized the product's attributes when compared to similar medical products. I bring my expertise to consumer based stress relief products and use the same attention to detail in my product reviews here as I did when I reviewed medical devices. The difference here is that I summarize my findings in everyday language for you (or at least I try to).
To that end, I have created Stress Relief Product Reviews to help keep you informed of the top choices for products that help relieve stress naturally. (By the way, if the heart patients on the medical devices that I helped design used the information in HowToRelieveStressNaturally.com many of them would not have wound up that equipment!)*.
Stress Relief Product Reviews are summaries of my personal research and findings of products and services that are designed to help relieve stress naturally. With a background in medical biology, engineering, depth psychology, and yoga technologies, I scrutinize products and services from a Western scientific perspective and with a holistic perspective for humans and the environment. I do not research pharmaceutical medications, and thus the products I recommend are natural and based on the body's remarkable ability to heal itself when given the proper environment.*
How Are the Reviews Organized?
I divide the reviews according to different categories that you see across the menu bar of HowToRelieveStressNaturally.com. The cornerstones of stress relief discussed on this website are:
HeartMath® HRV Biofeedback | Product Review
Banyan Botanicals Stress Ease™ Tablets | Review
Oregon's Wild Harvest Stress Guard Supplement Review
Courses & Books
Before I purchase any stress relief product for myself, I scrutinize the ingredients, product or service attributes, and other claims made by the manufacturers. I list the three tops pros and cons of any given product or service along with narrative about the company and their practices. I look to see if products have independent third part testing or when appropriate, what regulatory agency approvals the product(s) may have.
Why Read Stress Relief Reviews?
There is a plethora of information on the internet, in fact, information overload is one of the hidden causes of stress, anxiety, and stress-related depression. Too many choices can become overwhelming. It's important to me that products are ethically sourced, effective, and a good value for perspective purchasers.
I try to find products and services that  align with my core values. And if the attributes below are important to you as well, then you will receive value from reading the product reviews found here at HowToRelieveStressNaturally.com.
Self-Mastery:
Learning to gain control over your habits that negatively impact your life, including thought and physical patterns
Self-Empowerment:
Taking personal responsibility and active participation in your own well-being and collaborating with health care providers.
Good Value:
Products and Services that provide the best quality available at the best price.
Environmental Sustainability:
Using products and services that either enhance the environment or    have a neutral effect, or working towards that goal whenever possible.
Purity:
Manufacturers that seek out ingredients and resources that don't harbor ingredients that actually cause more harm than good.
Social Consciousness:
Companies that belief in doing what's in the highest interest of all, including the farmers, workers, and environment.
When Should You Read Stress Relief Reviews?
If you are undecided on which stress relief product or service to use, please use the reviews as a resource to help you make informed decisions. If you have found a product or service that has worked well for you, I will consider reviewing it and adding it to the list for others to read.
I highly encourage your feedback, comments, and questions either on the review post themselves or by contacting me directly.
Who Writes Stress Relief Reviews?
Unless explicably stated, Anne Ruitberg Taylor, Ph.D. researches and writes the product reviews.
Please see my About page for a summary of my qualification.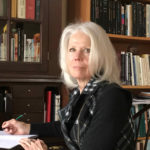 In full transparency, I would like you to be aware that if you purchase a product from one of my product links, I may receive a small referral commission at no additional cost to you. If you have a passion, such as gardening or renewable energies, you may consider starting a blog post yourself sharing your ideas and experiences with others. Many people read reviews these days for unbiased experiences with products before they purchase, I know I do. Who knows, you may enjoy working from home or wherever to lessen your own stress load.
*Disclaimers: Stress Relief Product Reviews are designed to provide you with information only and it is your responsibility to use common sense and discuss recommended options with your health care provider to ensure there is no conflict or contraindication for you.