Stress Management Mentoring with Dr. Anne Taylor
A calm mind is closer than you think.
Private mentoring sessions with Anne is an ideal way to learn how to manage your stress in the privacy of your own home, office, or anywhere. Completely confidential, you will explore the obvious, and not so obvious, sources of stressors that impact your day to day life, and specific tools and techniques to help overcome them.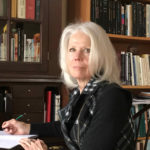 While you can't always change life situations or stress-inducing influences, you can learn to respond in a neutral manner, without becoming "triggered" or anxious.
Private 1:1 Mentoring with Dr. Anne Taylor
Private 1:1 Mentoring is for anyone that is being negatively impacted by stress. If you feel that your health and well-being is being compromised by stress, then private mentoring sessions may be right for you.
REDUCE the negative impact stress and fatigue
BOOST your vitality
IMPROVE your health, performance, and relationships
FEEL better more often
ENHANCE your ability to think clearly and make good decisions under pressure
In each session you will learn a new tool to manage stress, each session builds on the previous one. At the end of the 4 sessions will have a "tool bag" of tools and techniques to stop the impact of stressful events in the moment. Over the course, you will also build a reservoir of resilience.
What You Will Get:
Four 1-hour private mentoring sessions with Dr. Anne Taylor via online meeting room
Stress Management Workbook
Daily accountability
Sessions are space approximately every two weeks for maximum effectiveness
Price: $499 for 4- 1 Hour Private Mentoring Sessions + Workbook (PDF)
How to Register:
Email: anne@annetaylor.com to register or for additional questions
You will also need to order: