Spring Rebirth & Renewal
Live 9 AM (Pacific Time) Sundays, April 2-April 30, 2023:
5-Week Series Kundalini Yoga Classes ONLINE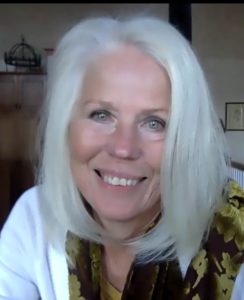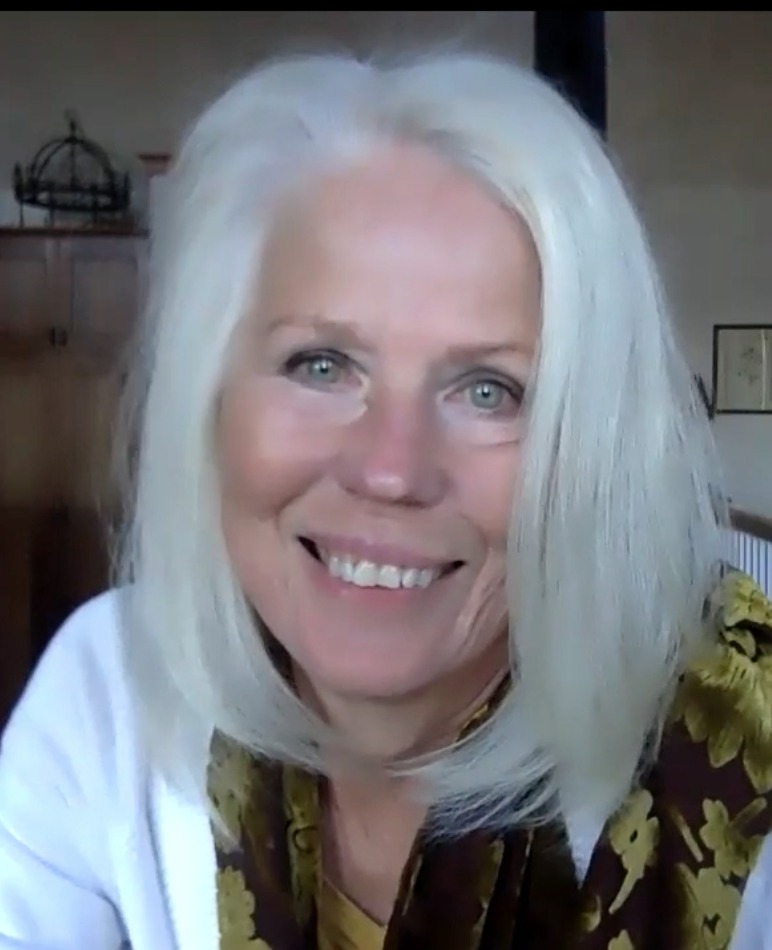 Anne Taylor, Ph.D. (KRI Certified Kundalini Yoga Teacher)
Please come join me at 9 AM Pacific Time as we practice Kundalini Yoga and Meditation together in the community.
---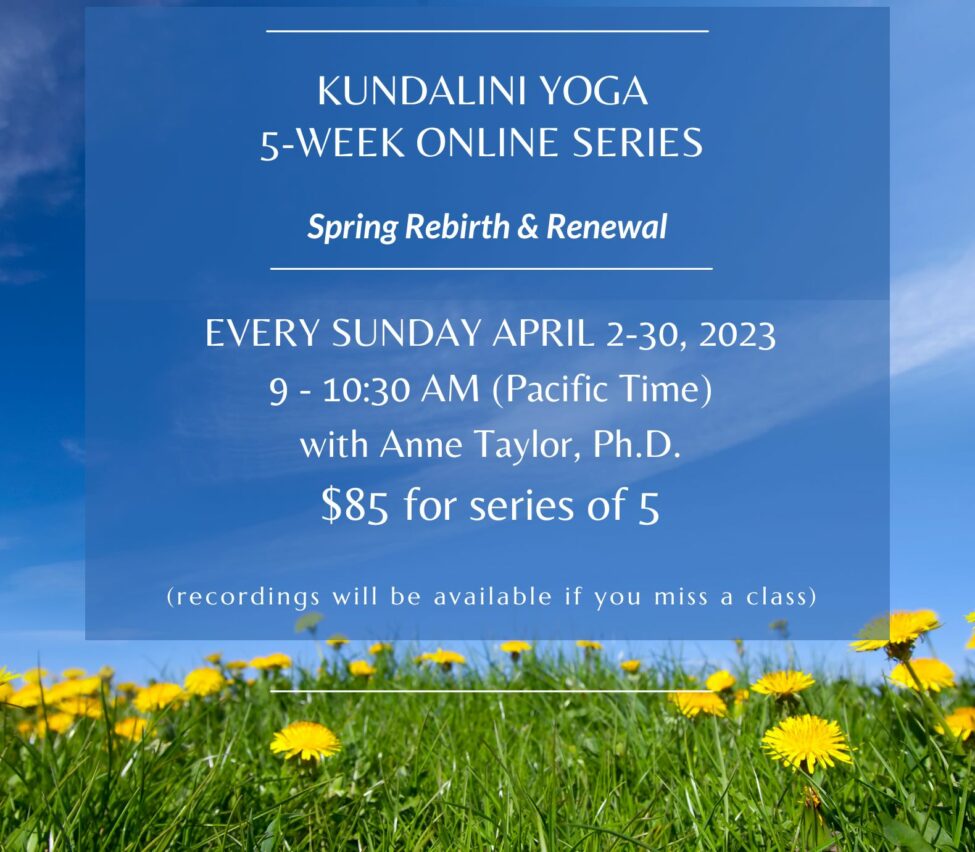 Tuning In
Pranayam
Kriya (set of yoga exercises)
Deep Relaxation (yogic sleep)
Meditation
Community time at the end
Where: Broadcast Live from the HeartPrana Yoga Studio on Camano Island)
Who: Anne Taylor, Ph.D., a KRI Certified Kundalini Yoga Teacher will Lead the Class
How Much: $85 for the complete series of 5 classes.
Register Now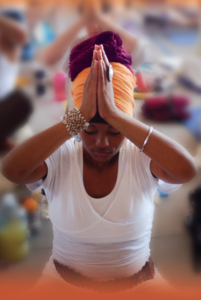 ---
---
PAST EVENTS
Daily Prana Break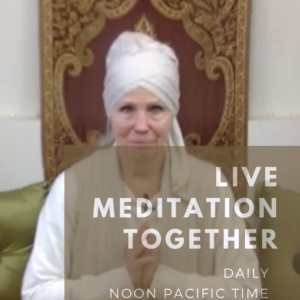 on Instagram @HowToRelieveStressNaturally
Join Dr. Anne Taylor on Instagram @HowToRelieveStressNaturally for free daily live meditations beginning March 18th at Noon Pacific Daylight time. Everyone is welcome to join. Let's stay centered during this collective time of challenge.
---
7-Steps to Break the Stress, Worry, Overwhelm Loop with Dr. Anne Taylor
90-minute FREE introductory talk with Dr. Anne Taylor, a licensed HeartMath® Mentor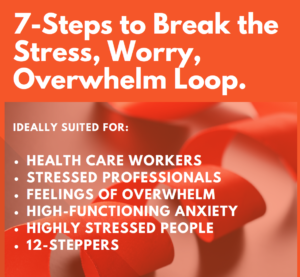 For many, the holiday season can feel overwhelming and add more stress to our already demanding lives. Many of us spend considerable time decorating our homes, selecting the right gifts to express our love and appreciation, and attending holiday gatherings. But all too often we forget the importance of self-care during this demanding season, especially when extra stress is upon us.
Take away three "gifts to yourself" or techniques to shift from stress to calm using HeartMath® techniques that will serve you well into the New Year:
Get Neutral Tool®
Notice and Ease Tool®
Quick Coherence Tool®
There will be a live biofeedback technology segment demonstrating the effects of these techniques and their direct impact on your nervous system. Handouts are included so that you may practice these techniques throughout the holiday season.
Join Anne Taylor, Ph.D., a licensed HeartMath Mentor, and stress expert, for this 90-minute exploration into ways to prevent stress and create resilience through the holiday season and beyond.
Free, live event at the Camano Island Library
December 7, 2019, 10 am to 11:30 am
No registration required; a community service event
---
Kundalini Yoga & Meditation Classes

---
Spring Detox & Renewal: 

A Kundalini Yoga & Ayurveda Workshop
March 16, 2019, From Noon to 2:30 pm
The Spring Equinox is just around the corner and there is no better time for a spring cleaning or detoxification of body and mind. Although there are many ways to detoxify, Kundalini yoga, meditation, and Ayurveda are sister sciences that get the job done.
What You Will Learn in this Workshop:
Kundalini Pranayam (breath work) to remove toxins and purify the blood
Meditation specifically targeted at cleaning out emotional baggage trapped in your unconscious
Kundalini kriyas (set of exercises) designed to begin detoxifying the liver, lymph, and get the energy moving throughout the body
Kundalini kriya to rev up your metabolism
Ayurvedic Herbal  remedies to assist in the body's natural detox process
Who is Spring Detox & Renewal For?
This workshop is ideal for anyone who wants to learn how to use natural remedies, yogic postures, meditations, mantra (sacred sound) for cleaning the body and mind of a build-up of toxins with safe and natural tools and techniques.
Beginners are welcome and no prior yoga experience is required.
Please try not to eat 2 hours before the workshop.
Bring a mat, blanket, and wear loose-fitting clothing.
Where is the Location of the Workshop?
Forte Music Dance Academy on Camano Island
1095 Essex St, Camano Island, WA 98282
Workshop Presenters:
Pam Nixon (Nirmal): KRI Certified Kundalini Yoga Teacher & Ayurvedic Professional
Anne Taylor, Ph.D. (Harkirat): KRI Certified Kundalini Yoga Teacher, Founder of metaHeartCenter.com and HowToRelieveStressNaturally.com
Workshop Price:
Early Registration $39 (at the door $45)
Seniors over 60 years $25 (please pay at workshop)
Questions or to register by phone:
Call Anne at 360-507-9140
---
Winter Soul Series
Workshop February 16th: Noon to 2:30 pm (revised schedule due to snowstorm)
Kundalini Yoga, Meditation, & Ayurveda for the Heart 
"Love is the Ultimate State of a Human Being, Where Compassion Prevails & Kindness Rules" Yogi Bhajan
On Beautiful Camano Island, WA
Living & Loving From Your Heart
with Kundalini Yoga, Meditation, and Ayurveda. Experience the benefits of practicing first hand. The most important relationship you have to work on is the one you have with yourself. Building love and compassion for yourself is like putting on your own oxygen mask first in a plane.
What You Will Experience in this Workshop
Pam and Anne will lead you in Kundalini yoga kriyas (series of yoga exercises) designed to open and balance your Heart and open you up to opportunities the Universe has waiting for you.
Meditation to Heal a Broken Heart (past wounds or current heartache)
Arjuna: Ayurvedic Lecture (short) on Herbs that Heal the Heart (30 minutes) and Arjuna the Warrior from the Bhagavad Gita
Deep relaxation with Singing Bowls tuned to the Heart Chakra
Ayurvedic samples to take home.
Community Sharing on Beautiful Camano Island, just a short walk to the water.

Meditation
Workshop Leaders:
Pamela Nixon (Nirmal) has been a KRI certified Kundalini Yoga teacher since 1998. She has advanced training in yoga, yogic healing techniques, yoga for addictive behavior, sound healing and Ayurveda. She has had the grace to sit at the feet of enlightened teachers and feels very blessed to share the technology of yoga, meditation, Ayurveda and healing with her students. Her studies of consciousness and meditation continue through the teachings of Yogi Bhajan, Ph.D., and other masters.  Pamela is also certified in SuperHealth and is a member of the International Kundalini Yoga Teachers Association.
Anne Taylor, Ph.D. (Harkirat) has been a KRI certified Kundalini Yoga teacher since 2009 and has been teaching at the Way of Life Wellness Center in Issaquah and Camano Island, WA. Anne is the founder of HowToRelieveStressNaturally.com. Read more about Anne here.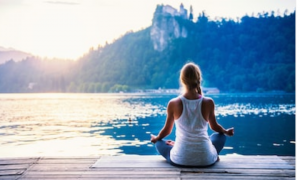 1095 Essex St A-1, Camano Island, WA 98282
When: Saturday, February 16th, 2019, Noon to 2:30 pm
General Price: $39
Pay here online or at the door. Space is limited.
Seniors over 60 years old: $25
We look forward to sharing our knowledge and experience of Kundalini Yoga & Ayurvedic Medicine
---
Workshop March 16th: Noon to 2:30 pm
Kundalini Yoga, Meditation, & Ayurveda for Spring Detox & Renewal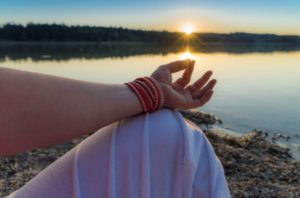 1095 Essex St A-1, Camano Island, WA 98282
When: Saturday, March 16th, 2019, Noon to 2:30 pm
General Price: $39
Pay here online or at the door. Space is limited.
Seniors over 60 years old: $25
We look forward to sharing our knowledge and experience of Kundalini Yoga & Ayurvedic Medicine
---
January 12: Overcoming Cold Depression & Vata Season
"In Kundalini Yoga the most important thing is your experience. It goes right to your heart. No words can replace your experience. Your mind may accept the words or it may now, but your consciousness will not accept just words." -Yogi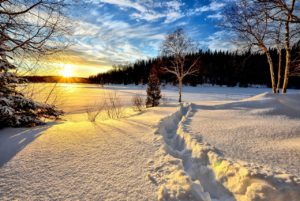 Bhajan
Come and experience Kundalini Yoga and Meditation, and learn how Ayurvedic Medicine can help alleviate the winter doldrums. The darkness during this time of year affects many of us, from the confines of cabin fever to the winter blues. In Ayurvedic terms, this is Vata season.
What is Vata?
Vata is one of the three doshas or functional energies occurring throughout nature. Vata is ruled by air and ether and affects movement and communication. Think of light, wind, cold, and clear–Vata Season.
Kundalini yoga and Ayurvedic Medicine are sister yogic sciences that know how to bolster you against the effects of cold and windy Vata energies.
---
Course #: 8-A
Jung once referred to the psychological drive to individuate as "the Kundalini," an ineffable quality within the human psyche-soma that draws us beyond the limitations of our will and onto our unique evolutionary path. By understanding the potency of Kundalini, we call forth the internal feminine and move towards individuation.
Anne Taylor holds a Ph.D. in Mythology/Depth Psychology from Pacifica GI, and a B.S. in Biological Sciences from SUNY. She is an independent researcher and founder of metaHeartCenter.com, a platform for healing the heart beyond the pump.
For more information and registration visit Care Of Souls" The Cura Animarum"
---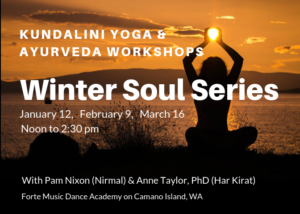 Registration Open Soon
---
6 Ways to Relieve Stress Naturally with Kundalini Yoga
August 25th through September 28th 8:30 am Pacific Time
Kundalini Yoga is fast acting and can quickly help you relieve your stress and anxiety naturally. It is practical and very powerful for managing stress and anxiety whether short term or more chronic challenges. You will learn easy targeted techniques that:
Increase vitality and resiliance
Turn off the negative mind chatter
Bring a sense of calm in the middle of chaos
Repair and strengthen your nervous system
Rebuild your immune system
Through Kundalini yoga exercises (kriyas), meditation, chanting (mantra), hand positions (mudra), and pranayam you will gain the tools and technology for managing stress real time, in the moment that it is happening.
6-Week in Studio or Live On-Line
Kundalini Yoga Series for Stress Relief:
Beginning August 25th, 2018 at 8:30 am (Pacific Time) and the following 5 Saturday mornings we will be practicing Kundalini Yoga on beautiful Camano Island, WA at the Forte Music & Dance Studio.
This Course Series is for You if:
Stress is taking the joy out of life
Stress is affecting your health
Stress and Anxiety is affecting your sleep
Healthcare & Care givers who need some Self-Care
Teens facing stress at home or in school
Baby boomers who want to rekindle joy and resiliance
Series (all six classes) $75
Drop In (one class) $16

Classes will be recorded live and available if you miss one or more.
"There is a way through every block" Yogi Bhajan
---
Yoga Festival 2018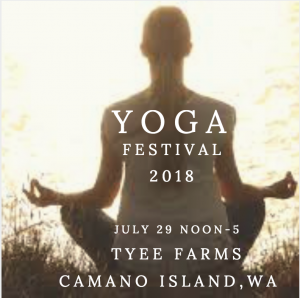 1st Annual Yoga Festival
Tyee Farms, 3325 E Camano Dr., Camano Island, WA
Noon to 5 pm Sunday, July 29, 2018
Kundalini Yoga with Anne Taylor, Ph.D. begins 3:15 pm
Recommended donation (for the day) goes to CASA Animal Shelter
Kundalini Yoga Classes
Live online classes
Upcoming Events
Live Kundalini Yoga classes at the Way of Life Wellness Center
More Events
Content goes here.
Conclusion
Content goes here.